Partial thickness bowel resection for endometriosis
The purpose of endometriosis surgery is to remove all the disease as possible. When we try to shave the bowel endometriosis, we sometimes encounter rectal perforation including full thickness bowel resection. Partial thickness bowel resection is demonstrated here.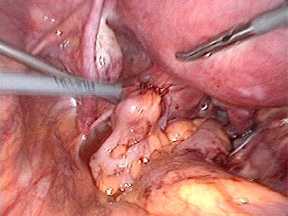 Operative findings
Laparoscopy was done for dysmenorrhea and chronic pelvic pain.
Uterine fibroma and ovarian endometrioma was found and dense adhesion of the rectum and posterior cervix was found. re-ASRM28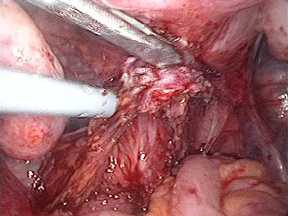 Left uterosacral ligament was excised.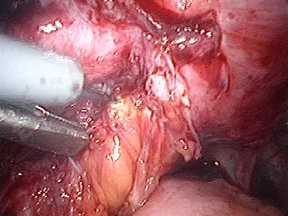 The rectum was separeted from posterior cervix.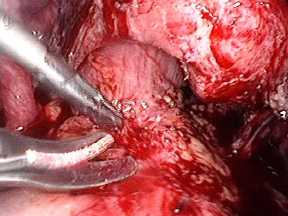 After lysis, cul-de-sac is opened.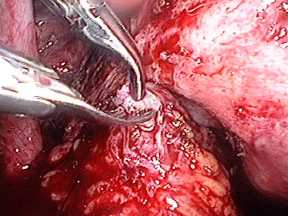 Rectal surface is shaved.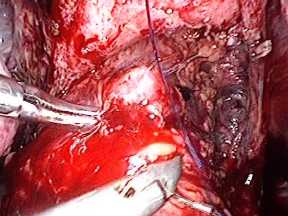 Repairing the defect of rectal muscular coat
The muscular coat of rectum is sutured with 3-0PDS2 (Interrupted suture)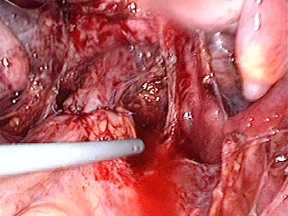 End of the surgery
The surgery was finished after laparoscopic myomectomy and ovarian cystectomy (endometrioma)
operating time 215 minutes
blood loss 60g

BACK